Background Music for Hotels.
Control the music experienced by your customers in your hotel. Easily create, plan and steer per app music in each of your hotel spaces: lobby, breakfast room, bar, gym, etc. Whether you manage one or hundreds of establishments.
Set up your perfect playlist in seconds thanks Soundsuit app – specially designed for business owners -. The fastest playlist creator on the market.
Designed for business owners
Play music that fits your target audience. Soundsuit playlist assistant helps you match music to the gender, age, and style of your customers.
Licensed for commercial use
Soundsuit is licensed to legally play all the music – that you love and your customers know – in your venue. In the US, all licensing fees are included in the Soundsuit subscription.
Trusted by hotels where customer experience comes first
Make your hotel sound unique.
Tailor music to your needs.
Select the business type that best matches your site. Describe your customer target group (gender, age group and life style). Set the music genres that match your business and target audience the best. And Soundsuit automatically matches the right music with your profile. It's like magic!
Tired of an overwhelming list of pre-made playlists to pick from? With Soundsuit, simply select your moods, music genres and target groups to design a personalized music schedule, that truly matches your business needs. The time when you could listen to the same pre-made playlists at your competitors as in your venue is now over!
Design like a pro. Effortlessly.
Soundsuit scheduling is designed to save you time. Repeat a time slot in your schedule every day or every week, in one single click. And never make any mistake like overlapping music slots again! Our smart scheduling editor helps you intuitively design the perfect schedule in no time.
Schedule from everywhere. At anytime.
Whether you are on your phone, tablet, laptop or desktop computer, you can design, edit or update your music schedule. If you own a Lead Account, you can push your music schedule to all your stores in one click. Whether your stores play Soundsuit music via Sonos, the Soundsuit Player, or their own devices.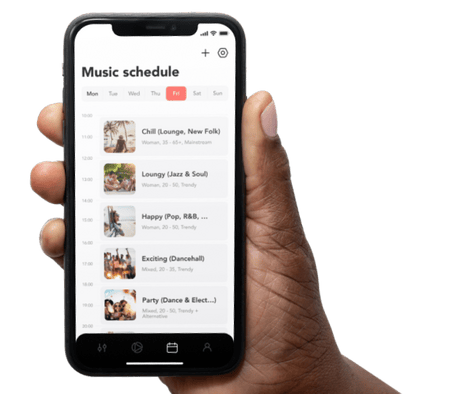 Steer music easily. While keeping on-brand.
Locally in your venues, let your staff steer the music using the Soundsuit app. Your employees feel empowered and can like the songs that works well, block the ones they do not care for. And they can also switch from your centrally defined music schedule to play instantly a specific custom on-brand mood. But they cannot request any song they want. The music then never deviates from your defined music branding.
Connect music in your hotel. Your way.
Plug your device using a stereo cable.
Cast wirelessly with Google-Cast or AirPlay2.
Integrate Soundsuit as the music source in your AV solution.
Control Soundsuit directly from the Sonos app.
Plug our Player to your amplifier for robust streaming.
Millions of hotel-friendly tracks.
Soundsuit works in partnership with the world's most influential journalists, DJs and curators. Daily they carefully select tracks that truly inspire and engage your customers. All the music is screened for inappropriate content and lyrics. Soundsuit helps your business stay current, qualitative, and relevant. Speak the music language of your customers and play the tracks they love and relate to. Without the effort.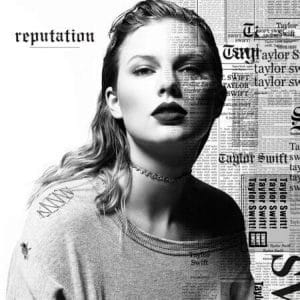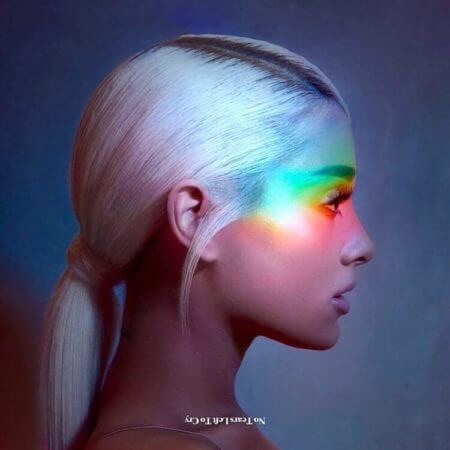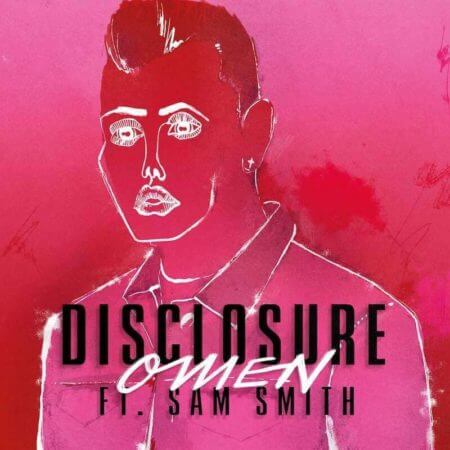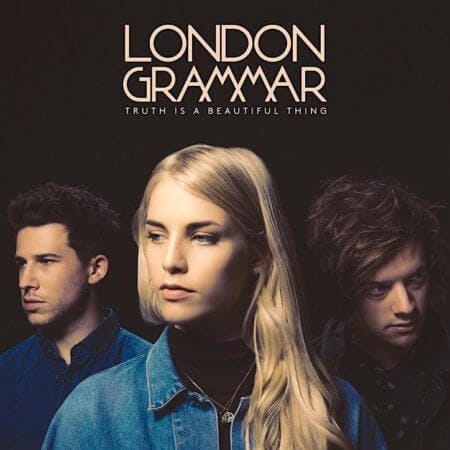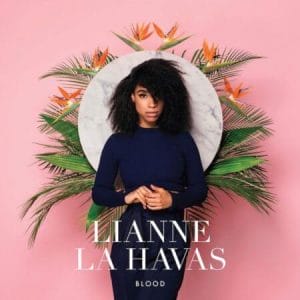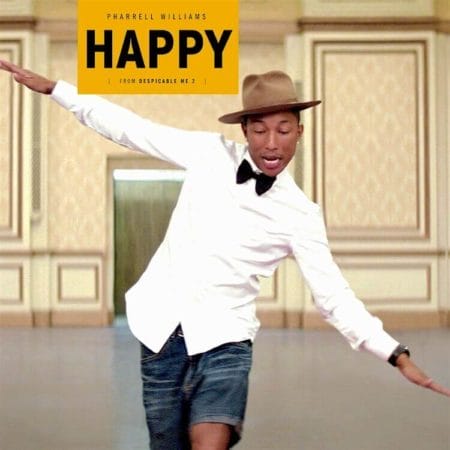 Scalable for hotel franchises.
Soundsuit team creates jointly with your people a music concept. Your existing playlists (e.g. on Spotify) can also be imported as guidance. The resulting music DNA will reflect your brand strategy and values.
Soundsuit smart technology turns your music DNA into tailored playlists. Soundsuit makes it possible to adapt your music DNA to your regional needs (language, customer segments, etc.).
(Optional) Your local staff can control the music via the Soundsuit app: skip a song, like a song, ban a song, change the mood. But the music never deviates from the defined Music DNA.
Get your hotel legally covered.
End-user music streaming services, such as Spotify, Amazon Music, Pandora, Youtube or Apple Music, are only licensed for personal use. Soundsuit is a B2B music service licensed for commercial use in public spaces: stores, restaurants, coffee shops, bars, hotels, gyms, spas, medical practices or offices. Soundsuit is licensed in 70+ countries in the world, including USA, Canada, UK, and all Europe. Not legal for commercial use.
Not legal for commercial use.
Not legal for commercial use.
Not legal for commercial use.
Apple Music
Not legal for commercial use.
YouTube
Not legal for commercial use.
Spotify
Not legal for commercial use.
On contrary to Spotify and others, using Soundsuit in your business is legal. Soundsuit is licensed for commercial use in public spaces in 50+ countries in the world.