Nehmen Sie Kontakt mit unserem Team auf
Vielen Dank für Ihr Interesse an Soundsuit. Sie können unser Unternehmen und unser Team ganz einfach per E-Mail kontaktieren oder das untenstehende Formular nutzen. Wir werden Ihre Anfrage schnell fortsetzen und Sie bei Bedarf zurückrufen. Wir freuen uns sehr von Ihnen zu hören.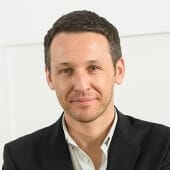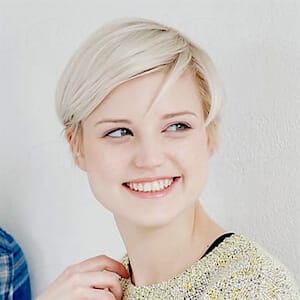 Kirchenstrasse 72, 81675 München, Deutschland
Für Deutschland: +49 (0)89 628 24256
Für USA: +1 (202) 858-1727
Senden Sie uns eine Nachricht
Frequently asked questions
Do i need to pay additional royalty fees (e.g. BMI, ASCAP) when I use Soundsuit?
In the US, if you use Soundsuit, all the copyright fees are included in your Soundsuit subscription. You do not need to pay BMI-ASCAP fees on top.
In the rest of the world, you do need to get a music license from your local Copyright Collecting Agency, e.g. PRS-PPL (UK), GEMA (DE), SACEM (FR), APRA AMCOS (AU), etc.
How do i get an invoice after subscribing?
As soon as you subscribed online to Soundsuit, you will receive a confirmation email. The invoice will be attached to this email.
If the day of your subscription you free trial is not ended yet, then the email with the attached invoice will be sent automatically the day your test phase ends, and your paid subscription starts.
Does Soundsuit's free trial includes an obligation to purchase?
No, Soundsuit's trial is absolutely free of charge and without any binding nor obligation to purchase. No credit card is required neither, so you do not need to share any banking details. And the transition from the trial to the subscription is NOT automatic!
What's included in the monthly fee?
The fee includes all the licenses you need to stream music in a place of business in the United States. All the ASCAP and BMI licenses are then included. With Soundsuit, you do not have to worry again about licensing!
If your business is located outside the US and Canada, you also need to get a license and pay your local collecting society, e.g. PRS-PPL (UK), GEMA (Germany), etc.
How can i cancel my subscription?
You can resign your Soundsuit subscription at any time. We think that it is a pity of course, but it's your decision and right.
Please simply send the notice to support@soundsuit.fm. Without termination, the subscription will automatically be renewed for another term.
What is the cancellation notice applied?
The notice period applied is
for a monthly subscription, 14 days to the end the subscription.
for a yearly subscription, 3 months to the end of the subscription.
What are the available payment methods?
You can pay yearly or monthly by
VISA credit card
MasterCard credit card
ACH payment
SEPA direct debit
Can I use Soundsuit with Sonos?
Yes, you can. Soundsuit has full Sonos support, and is a certified partner of Sonos Inc.
Sie werden in guter Gesellschaft sein.
Führende Unternehmen vertrauen auf Soundsuit, um besser Kunden-Musik-Erlebnis zu schaffen.
Planen Sie Musik wie ein Profi
Der Test von Soundsuit ist absolut kostenlos und unverbindlich. Wenn Sie sich bei Soundsuit anmelden, mussen Sie keine Bankdaten angeben. Und die kostenlose Testversion wird nach 30 Tagen automatisch gestoppt.