Doctor's Office Music: Creating A Wholesome Space For Healthcare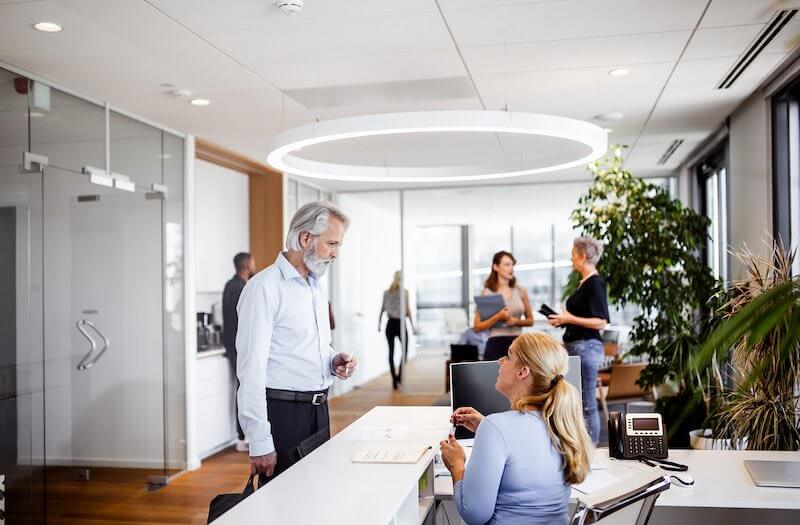 Music has unimaginable power over human behavior, exceeding our sense of time and space. We can even speculate that music can heal. Though it may not act as traditional medicine, there is plenty of evidence that it has the capacity to assist it. A study conducted in the United Kingdom found that 88 percent of their respondents felt that their mood improved when listening to music. This was found to be true even when they heard the doctor's office music playlist.
A medical clinic is usually a space that is riddled with apprehensions, questions, and people with different types and stages of ailments. The idea of going to the doctor often pulls attention to a person's thoughts towards their or their loved one's ailments. Music can be a respite from such an inherently stressful environment and make them feel considerably relaxed. Music in the doctor's office can also help them express themselves with more freedom.
A sweet medicine through doctor's office music
Waiting for your turn and the loaded silence is an obvious part of every visit to the doctor's office. In that particular situation, time appears to pass much slower than usual. In a tense situation like this, adding a bit of music can really uplift the perspective. Doctor's office music can have a positive impact on mood and releases happy hormones like endorphins and oxytocin. Music that lets people tap their feet, talk to their neighbors or anticipate the next song to dissipate the stress of the wait itself can lead to happier, relaxed patients.
Different doses of doctor's office music
Just as no two patients are the same, different doctor's offices have different environments. Therefore, it is important that the music suits the need of the hour and the ambiance. While the main goal of playing doctor's office music would be to help the patient de-stress, it is possible that it can go beyond its prescribed role.
At a dentist's
Pain and the suspense of treatment are regular visitors at the dentist's office. But it can be alleviated with some familiar music or even that has a particularly relaxing tonal quality. The sounds at the dentist's place of work are usually very mechanical which can be offset by some lively pop music. It not only helps in drowning out some of the droning sounds of scraping and drilling but also keeps the practitioner attentive to the task.
At the physiotherapist's
With a physical ailment that restricts your movement with pain comes a deep-rooted frustration of losing the autonomy of one's body. Physical therapy is all about making it possible to move freely again without straining the affected muscle.
In this case, music can work on reducing mental irritation by encouraging patients to take a chance on their bodies. Music that is positive and affirmative to movement while being relaxing, is the perfect combination for a physiotherapy clinic. The coveted quality of the music would be that it is energetic and simple enough for patients to keep their focus, coordination, and tempo.
At the orthopedic's
While Rihanna may sing "sticks and bones may break my bones", it is a much messier affair than she makes it out to be. An orthopedic injury can be an extremely painful and life-altering event. In a high-stress space like this, it is imperative that music acts as therapy. Music that helps patients move less and feel safe, like chill or smooth jazz, indie folk and lo-fi hip hop is best suited for a space like this!
At the ENT's
An ear, nose, or throat concern can fill someone with extreme irritation. Adding to the distress, a trip to the doctor is an ordeal. At the ENT's office, however, one can find respite from the irritability. Even if it is hard to pay attention to it, the doctor's office music can be such that it mellows one's mood. It can help patients see beyond their agony, and explain it in a better way for the best treatment. Music with the least orchestral grooves like soul music fits the profile perfectly!
At your therapist's
Mental health has become one of the biggest concerns of the healthcare system in the last few years. Most adults live in extremely stressful situations and therapy, therefore, is an immediate need for many millennials and GenZs. A therapist's chambers are the epitome of a safe space and their doctor's office music should be appropriately representing the same. Chill pop music can ensure that clients feel safe – both in the waiting room and in session.
At the OBGYN's
Another anxiety-inducing component of human life – reproductive health – deserves to be handled with utmost care and sensitivity. That includes choosing music that greets patients with a sense of calm and reminds them that it is a safe space. It could be a place where emotions run high due to the intimate nature of the situation. Subdued music genres such as lounge jazz and Bossa Nova can do the job well.
At the pathology lab
The pathology lab is quite literally an invasive, sterile, and intimate space. Between collecting samples and getting reports, the experience in a pathology lab can be singularly lonely. Thanks to the world's topsy-turvy dance in the last three years, the anxiety of getting tested have only heightened. Soft instrumental music of any genre, however, can take the edge off the situation and help in keeping things light.
At the Pediatrician's
When kids are suffering, it is hard for the parents too. It is doubly annoying because children can only point to what's happening but not quite grasp or explain the exact cause of their anguish. It would make sense to put music that kids recognize and can be focused on so that the doctors can examine them peacefully.
Music might just be what the doctor ordered
Your primary goal is to make your patients feel comfortable. With such a great impact on reducing stress and increasing the quality of patient care, it makes sense for physicians and medical offices to consider music as the first step of their service. In the same study mentioned in the introduction, 50 percent of the staff said that they were in favor of music in their clinic. It not only helps in patient management but helps the staff elevate the mood at their workplace. People usually may approach medical help when they notice or have physical signs of distress. But doctor's office music can soothe their pang of anxiety and prepare them for any concerning conversation coming their way. A carefully selected playlist can make all the difference!
Choose Soundsuit
This is where Soundsuit comes in. By analyzing your clinic's requirements, Soundsuit's digital music assistant creates playlists that work best with the target audience selected. The platform's services help you automate the selection process well in advance. You can then plan the atmosphere for your customers at any time during the day. With a single dashboard, Soundsuit allows you to control the music being played on multiple devices and helps you set the right tone with every audience. The platform also offers a wide range of services to choose from based on your business needs, thus giving you personalized solutions at all times.
So whether you're a pediatric specialist or a cosmetic surgeon, make a choice to elevate customer experiences with the help of Soundsuit's curated playlists.
Try 30 days for free
No credit card required. Zero commitment.