In-Store Music boosts Sales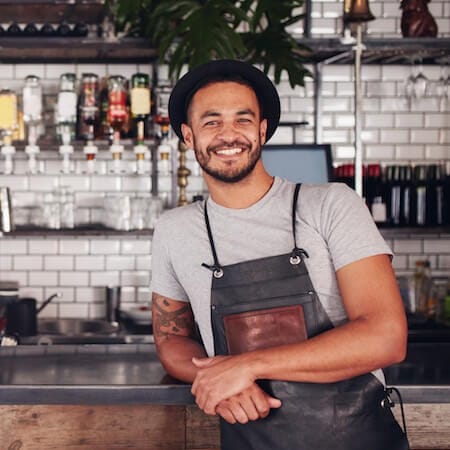 A happy business is easily defined by its happy customers. You want your customers to truly enjoy their experience while visiting you – from finding the dress they want to trying out a memorable new dish.
Besides the great quality of the products and services you offer, your customers also thoroughly enjoy the ambience of your store or venue. Needless to say, music becomes an intrinsic factor of this whole experience your customers are offered.
The right in-store music boosts sales and customer experience, and has a valuable impact on the perception of your business. Recent researches, by the Stockholm School of Economics, McGill University in Canada and the Journal of Marketing in US, show that the right music can boost sales by up to 9%.
Purchase decision
of customers say that music atmosphere influences their purchase decisions. Positively or negatively.
Sales increase
of sales increase in stores, due to background music, when music is tailored to customers and the brand..
Customer perception
80% of customers say that in-store music positively impacts their perception of a business or of a brand.
1. The Three Aspects of Music that Impacts Consumer Behaviour
Music's impact on the way your business performs is undeniable. The kind of music that you play is directly proportional to the shopping experience of your guests. In fact, 3 aspects of music are scientifically proven to impact their behaviour –
Tempo

: Studies done as early as in the 1980s show that music with slower tempos motivates shoppers to spend more time at a store and in turn, increase their cart value.

Volume:

It is no surprise that slower music helps customers relax, browse more and spend more time shopping. The volume also tends to be an age-related factor. Older guests preferred softer music and the younger crowd was okay with slightly higher volumes.

Genre:

Genre is an individual preference and hence, playing music that is largely suited for your target group's demographic is preferred. Seasonal music also seems to influence sales. For example, Christmas music in December tends to boost sales of festive products.
Therefore, it is no surprise that there are 5 distinct ways in which the optimum playlist can boost your customer experience and your sales.
2. Building Your Business's Image
Is your store laid back and young or is it classy and minimalistic? Is it edgy and fun or is the vibe family-friendly and warm? The music that you play in your store is the first indication of your business's positioning to your audience even before they step inside the doors. 
Staying true to its personality, select music that cues in your customers about your business's image, in turn motivating your target customers – both the potential and the loyal – to keep visiting your store. Music can also play an important role in the rebranding and assigning a new identity to your store.
Take for instance, how Abercrombie's teen brand Hollister changed their loud, beachy music to a playlist with the latest and well-curated pop, hip-hop and EDM numbers. Combined with a lower volume in all stores, they now attract their original target audience of teenagers plus their parents!
If you are looking at getting a younger crowd to shop with you, get them to groove to the young American phenomenons Billie Eilish or Clairo!
3. Creating the Right Atmosphere
What really sets your business apart from the thrill of shopping from the couch or ordering in food is the overall experience that you offer. The music that you play in the store not only dictates the store's atmosphere, it also influences the mood and feelings of your customers.
Music is so essential that 4 out of 5 small retailers believe that not playing music can seriously impact their store's environment. This is especially true for restaurants.
Customer experience
80% (4 out of 5) of of small business owners in retail and restaurant-industry believe that music is essential to their customer experience
Even though it is standard to keep the volumes low, absolutely no music can impact the guests' experiences. With the uneasiness of your conversations being heard or the noise of cutlery, no background music in a restaurant is an unpleasant affair.
Hence, based on your client's age group, the nature of your establishment and time of the day, you can determine the kind of music that you must play!
For a complete guide to choosing the best playlist for your restaurant, read our article on Secrets to Building the Perfect Background Music Playlist for Your Restaurant.
Want to create a cosy yet classy dining space for your clients? Play a bit of slow modern pop-jazz or soul-pop.
4. Increasing your Customer's Time Spent with You
By now, it must be of no surprise to you that music played at your business has an impact on how much time a customer spends with you. Slower music makes people take their time and browse through the store, whereas faster music can get them to increase their pace. 
Funnily enough, the pace of customer flow does not impact sales! 
Moreover, in the case of gyms and fitness studios, fast, up-tempo and motivating music can make the clients stay back and sweat it out longer. With better results in the long run, they are more likely to renew their memberships, opt for personal training and other services that you might provide.
Want to get your clients picking up their paces and getting those abs they want? Play some groovy R&B tunes by The Weeknd.
5. Encouraging Customers to Engage More
Could you imagine that music has an impact on how much and what you purchase at a store? 
In a study published in Nature in 1997, the researcher played different types of music in a wine store throughout the day. 
It was seen that the customers bought more French wine when the music played was French. Similarly, when the music was German, they purchased more German wine. This decision was completely subconscious without the buyer actually realizing the impact of music on their choices!
While this shows that the genre or nature of music played influences what the clients buy, a 2007 research also says that the more pleasant the music, the higher the customer's spend at your store.
While they might come in to pick up a pair of jeans, an intriguing playlist can lead a customer to impulse buys such as a t-shirt, a pair of socks and even a scarf that complete their outfit!
Make your customers move along to music by Mark Ronson feat. Miley Cyrus and shop to their heart's content.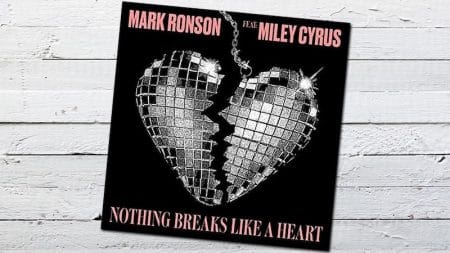 6. Boosting Your Staff's Productivity
The music played at your business not only increases your sales, but it also pushes your staff to be more involved, motivated and productive through the day. A 2013 research by DJS showed that the staff at a business is 77% more productive when listening to music.
Employee productivity
77% more productivity for employees when listening to proper motivating music
Good music keeps your team in a great mood, allowing them to serve the guests better and project a more amicable image of your business. This, in turn, provides a  great customer experience, making them return more often and truly enjoy shopping or dining with you!
Keep your staff in good spirits and your customers happier with tunes by Bruno Mars.
7. Finding the Right Curated Playlist for Your Business
Now that we have established that having the perfect music has a great impact on your sales and your customer relationships, where do you find this playlist that is tailored for your specific needs?
Making custom playlists might be an added task for you and your team. This is where Soundsuit becomes your easy choice. The smart playlists that are curated according to your identity and your target audience let you sit back, relax and reap its benefits.
With your subscription, you get music that changes according to the time of the day and suits your target audience/customers, as well as the mood you want for your store. It is constantly updated, thus making it unique for your clients and employees alike! 
Moreover, since this music is licensed, you don't have to worry about the implications of illegally streaming your music. Know more about the legal aspect of playing music in-store with this article The Practical Guide to Legally Play Music in Your Business.
Ready to up your business's music game?
Sign up with us today!