Mobile, Desktop, Sonos, HW-player
Mobile, Desktop, Sonos, HW-player
34 GBP charged every month
Mobile, Desktop, Sonos, HW-player
348 GBP charged every year
Mobile, Desktop, Sonos, HW-player
34 USD charged every month
Mobile, Desktop, Sonos, HW-player
348 USD charged every year
Mobile, Desktop, Sonos, HW-player
46 CAD charged every month
Mobile, Desktop, Sonos, HW-player
468 CAD charged every year
Mobile, Desktop, Sonos, HW-player
54 AUD charged every month
Mobile, Desktop, Sonos, HW-player
552 AUD charged every year
Mobile, Desktop, Sonos, HW-player
* Includes all licensing fees for US and Canada. But does not include PRO's royalty fees in the rest of the world (e.g. PRSPPL, GEMA, APRA-AMCOS, SACEM, etc).
Our commitment to sustainable and responsible growth
By choosing Soundsuit, you are helping to support a financially sound and sustainable business. Soundsuit follows a clear line: not to grow artificially from the capital of external investors, but on the contrary, to develop organically, thanks to the trust of its customers. When you are satisfied with our services and recommend our solution to your peers, our company grows healthily and can thus serenely perpetuate its mission: to enable all brands and businesses to deliver better music experiences to their customers, in a easy ,legal and affordable way. We thank you for your support and trust.
Frequently asked questions
Do i need to pay complementary royalty fees (e.g. BMI) if i subscribe to Soundsuit?
In the US, if you use Soundsuit, all necessary copyright fees are included in your Soundsuit subscription. You do not need to pay additional fees on top (e.g. BMI, ASCAP, SESAC, GMR).
In the rest of the world, you do need to get a music license from your local Copyright Collecting Society, such as PRS-PPL (UK), GEMA (DE), SACEM (FR), APRA AMCOS (AU), etc.
Do I receive a business invoice after subscribing?
When you subscribe to Soundsuit, you receive a confirmation email. The invoice will be attached to this email.
As a music service for professionals, Soundsuit delivers business-compatible invoices, with all necessary information to comply with any international accounting standards.
Useful remark:
If on the day of your subscription your free trial is not ended yet, you will receive the email with the attached invoice on the day when your subscription will officially start (i.e. the day when your free trial will end).
Does Soundsuit's free trial includes an obligation to purchase?
No, Soundsuit's trial is absolutely free of charge and without any binding nor obligation to purchase. To start your free trial, no credit card is required, so you do not need to share any banking details. And the transition from the trial to the subscription is NOT automatic!
What's included in the monthly fee?
The fee includes all the licenses you need to stream music in a place of business in the United States and in Canada. All the potential music licenses are then included (e.g. BMI, ASCAP, SESAC, GMR, SOCAN, RE:SOUND). With Soundsuit, you do not have to worry again about licensing!
If your business is located outside the US and Canada, you will need to get an additional music license from your local collecting society, e.g. PRS-PPL (UK), GEMA (Germany), SACEM (France), etc.
Can i cancel my subscription at anytime?
You can cancel your Soundsuit subscription at any time, and for free.
Please simply send an email to support@soundsuit.fm. Without termination, the subscription automatically renews for a new term.
What is the cancellation notice applied?
The notice period reads
for a monthly subscription, 14 days to the end the subscription.
for a yearly subscription, 3 months to the end of the subscription.
What are the available payment methods?
You can pay yearly or monthly using:
VISA credit card
MasterCard credit card
AMEX credit card
ACH direct debit (USA)
SEPA direct debit (Europe)
iDEAL (North Europe)
Apple Pay (Apple users)
Is Soundsuit compatible with Sonos?
Yes, you can easily use Soundsuit with your Sonos sound system. As a certified premium partner of Sonos, Soundsuit is fully compatible with all Sonos devices.
Our customers are our best ambassadors.
Very good music selection and customer service. My personalized playlists perfectly match my customer target group.
Our international clientele requires us to stay up to date with music trends. Soundsuit does all the work for us.
Finally a modern solution. When on auto-piloted, no more hassle for the team. Very practical for our restaurant!
Perfect solution for events. The playlist setup takes seconds. It's plug and play. Really easy!
No need for an expensive music agency any longer. Soundsuit's team and smart tech make things cheaper and much more flexible.
Great product. Easy to deploy across multiple sites. Very competent support.
Well curated music catalogue. The on-brand playlists improve our guest experience.
Other services that we tried let slip many songs with offensive lyrics. Not Soundsuit!
Personal and nice support. The created music atmosphere perfectly fits my salon concept. Recommended!
Great music service for professionals. It saves us significant time. Very happy with Soundsuit.
My customers often praise the motivating music atmosphere in my gym. They should congratulate Soundsuit.
It saves all the manual playlist work: creating, scheduling, updating! Ideal for store managers.
Soundsuit insures a premium and consistent music atmosphere. Without any effort for us.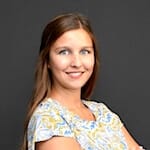 Easy to use for non tech-savvy staff. Great music selection. And affordable price. I recommend!




Control Your Customer Music Experience.