You're in the right place. Learn why so many business owners prefer using Soundsuit over SoundtrackYourBrand, every day.
Save time and sound premium.
Professional solutions should make your life as a business owner easier. Soundsuit simplifies music in your establishment. Set up the perfect personalised playlist for your business and customers in seconds, thanks to Soundsuit digital assistant. Expect a high definition sound to delight the ears of your customers and employees. Forget about creating and scheduling your playlists yourself, technology nowadays does all this tedious work for you. And enjoy a remixed and renewed playlist each day!
Plug and play. With every sound system.
Save the research to know if your current sound system will work with your new music streaming service. Soundsuit works with every major sound system. Whatever the business you manage, e.g. stores, hotels, restaurants, salons, offices or gyms, Soundsuit will connect easily in your establishment. Simply plug your smartphone, tablet or laptop in your amplifier using a stereo cable, or stream from a media player, or connect wirelessly to Sonos or Chromecast compatible speakers. And now it is time to play!
Get peace of mind when it comes to payment and accounting. Soundsuit makes it easy for you to pay the way you are used to: by credit card, by invoice, by SEPA direct debit, by Apple Pay. And receive instantly per email your accounting-conform invoice as soon as you have subscribed. Running a business is stressful and difficult enough that you do not need to worry or get annoyed with common administrative details.
Soundsuit wants to be accessible to all business owners. Tailored in-store music – for a specific brand or location – has been a luxury for too long. Using technology to streamline its operations, and not having to pay back any greedy investors, Soundsuit makes music – designed specifically for your business – affordable. Finally!
Frequently asked questions about Soundsuit
Do i need to pay additional royalty fees (e.g. BMI, ASCAP) when i use Soundsuit?
In the US, if you use Soundsuit, all the copyright fees are included in your Soundsuit subscription. You do not need to pay BMI-ASCAP fees on top.
In the rest of the world, you do need to get a music license from your local Copyright Collecting Agency, e.g. PRS-PPL (UK), GEMA (DE), SACEM (FR), APRA AMCOS (AU), etc.
How do i get an invoice after subscribing?
As soon as you subscribed online to Soundsuit, you will receive a confirmation email. The invoice will be attached to this email.
If the day of your subscription you free trial is not ended yet, then the email with the attached invoice will be sent automatically the day your test phase ends, and your paid subscription starts.
Does Soundsuit's free trial includes an obligation to purchase?
No, Soundsuit's trial is absolutely free of charge and without any binding nor obligation to purchase. No credit card is required neither, so you do not need to share any banking details. And the transition from the trial to the subscription is NOT automatic!
What's included in the monthly fee?
The fee includes all the licenses you need to stream music in a place of business in the United States. All the ASCAP and BMI licenses are then included. With Soundsuit, you do not have to worry again about licensing!
If your business is located outside the US and Canada, you also need to get a license and pay your local collecting society, e.g. PRS-PPL (UK), GEMA (Germany), etc.
How can i cancel my subscription?
You can resign your Soundsuit subscription at any time. We think that it is a pity of course, but it's your decision and your right.
Please simply send the notice to support@soundsuit.fm. Without termination, the subscription will automatically be renewed for another term.
What is the cancellation notice applied?
The notice period applied is
for a monthly subscription, 14 days to the end the subscription.
for a yearly subscription, 3 months to the end of the subscription.
What are the available payment methods?
You can pay yearly or monthly by
VISA credit card
MasterCard credit card
ACH payment
SEPA direct debit
Can I use Soundsuit with Sonos?
Customers speak about Soundsuit the best.
Very good music selection and customer service. My personalized playlists perfectly match my customer target group.
Our international clientele requires us to stay up to date with music trends. Soundsuit does all the work for us.
Finally a modern solution. When on auto-piloted, no more hassle for the team. Very practical for our restaurant!
Perfect solution for events. The playlist setup takes seconds. It's plug and play. Really easy!
No need for an expensive music agency any longer. Soundsuit's team and smart tech make things cheaper and much more flexible.
Great product. Easy to deploy across multiple sites. Very competent support.
Well curated music catalogue. The on-brand playlists improve our guest experience.
Other services that we tried let slip many songs with offensive lyrics. Not Soundsuit!
Personal and nice support. The created music atmosphere perfectly fits my salon concept. Recommended!
Great music service for professionals. It saves us significant time. Very happy with Soundsuit.
My customers often praise the motivating music atmosphere in my gym. They should congratulate Soundsuit.
It saves all the manual playlist work: creating, scheduling, updating! Ideal for store managers.
Soundsuit insures a premium and consistent music atmosphere. Without any effort for us.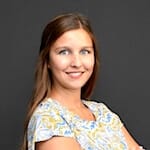 Easy to use for non tech-savvy staff. Great music selection. And affordable price. I recommend!




Control Your Customer Music Experience.