Legal Fitness Music for Gyms
Whether in your lobby zone, in your spa area, or on your cardio training floor – you want to play the right music in your gym and ensures that your customers feel
good
motivated
energized
focused.
More that the right sound in terms of music genres, energy level, happiness, or tempo (i.e. beat per minute), you also want to play music that is legal for commercial use in your business. Who would want to pay heavy fines when simply trying to motivate his customers via great music? And above all, you want to play the music that your customers could relate to, identify with, and get motivated and engaged by. 
To meet all your requests and needs, it is not as trivial as one may think. Music in a gym is a big deal, and getting it right is a bit of science and lot of work. We will guide you in this post, step by step, and in a pedagogic way, on how to deliver a fresh, tasteful and never tiring music experience to your employees and customers. With the peace of mind that the music is legally licensed, and that you will not get any fines if your gym gets audited.
100% licensed music to get peace of mind.
As defined by all copyright collecting agencies worldwide – among which PRS-PPL (UK), BMI (US), ASCAP (US), SOCAN (CA), RE:SOUND (CA), APRA AMCOS (AU), STIM (SE), etc. – when you play music in your gym, it counts as commercial use of music.
And it is very important here, in the context of a fitness facility. to differentiate between two type of music:
the so called "background music", which is used to create a motivating (e.g. on the gym floor) or relaxing atmosphere (e.g. in the spa).
the so called "foreground music", which is used a the main center of attention, to for instance lead a fitness class, a spinning session, or a zumba class.
Music services - licensed for commercial use - can only be played in the background
Commercial music services, which are licensed for example by BMI-ASCAP, SESAC, Global Music Rights (US) or SOCAN-RE:SOUND (Canada), or PRS-PPL (UK), such as Soundsuit, SoundtrackYourBrand or RockBot, provide music for background use only – in your locker or dressing rooms, spa, open gym, lounge, or lobby area. These services are then fully licensed. This means that you pay them their monthly or yearly fee, and you are good to go. Their fees include all the licensing needed for background music.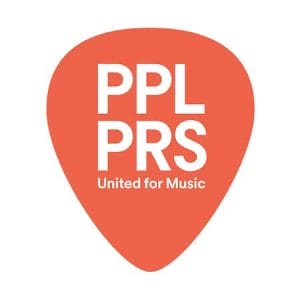 Music to accompany instructional classes (e.g. aerobics, yoga, zumba) require an additional license
Once you use music to accompany aerobics or other instructional classes, your performance of music falls outside the scope of coverage afforded by your commercial music service agreement – such as the one of Soundsuit, Soundtrack or Rockbot – and you must obtain an additional license to cover your music performances.
In the US, the ASCAP, BMI, and SESAC offer a common blanket license to cover this aspect.
Remark: these societies collect fees from businesses, not employees. If you are an employee, it is not your responsibility to purchase a blanket public performance license. The fee is the responsibility of the business and must be purchased for each of the societies.
ASCAP does not hide this from public knowledge, and has a full brochure available on their website specifically for fitness centers.
ASCAP Limitations To License Agreement held with all Background Music Subscribers like Soundsuit or Rockbot:
Section 2(b): "This license shall not under any circumstance extend to (i) any premises to which an admission, membership or similar fee is charged at the time LICENSEE's Background/Foreground Music Service is provided, or at which dancing or similar activity (e.g. aerobics or "jazzercise") in conjunction with LICENSEE's Background/Foreground Music Service occurs;"
Section 6(b): "You shall not use the Service in any ballrooms, discotheques, dance studios or bowling centers; any theme park, skating rink or nightclub or other location where an admission fee or cover charge is assessed; or in instructed health club classes."
The fine under the US Copyright Act for a public performance violation can be as high as $150,000 per occurrence (i.e., per song played)."
How is this license for fitness classes determined?
Blanket license fees are determined by the:
square footage of the facility (register only the square footage of the rooms used for fitness classes if you already used a licensed music services for businesses such as Soundsuit or Rockbot),
population of the participants,
and the amount of speakers in a facility (or rooms used for fitness classes).
Certain franchises or businesses with multiple locations can negotiate deals to cover multiple places under one license.
Even after your facility subscribes to these licenses, please be aware that you continue to have to use a music service licensed for commercial use in public places. So you now use Soundsuit, SoundtrackYourBrand or Rockbot for both background music (open gym, lobby, lockers, etc.) and for fitness classes (e.g. zumba, spinning, aerobics, thai boxing, yoga, etc.).
Therefore, you have to register your gym to local Copyright Collecting Society of your country of residence (e.g. PRS-PPL if you run your business in the UK) and pay the corresponding license fees. Copyright law – in all country in the world – requires any business owner to obtain permission from music copyright owners (artists, labels, etc.) to play their music in his facility. Read and learn all the details in How to legally play music in your business.
In the US for instance, the ASCAP (American Society of Composers, Authors and Publishers) is in charge of collecting these copyright license fees and to redistribute them to songwriters, composers and music publishers (88% of the fees collected will go to the copyright owners).
What about using Spotify, Apple Music & others?
Licensed fitness music vs. copyright-free fitness music. Which one to choose?
To avoid paying any copyright licenses, and save on costs, it sounds not so stupid considering playing copyright-free music, as offered and advertised massively online nowadays by players like Jamendo, Music2Biz, EpidemicSound, etc.
But sometimes, great ideas need first to be confronted with the final decision maker: the customers of your facility! So we researched what customers say about copyright-free music, also known in the 70's as "Musak music" and nowadays as "Elevator music".
65% of customers want to hear music that they know, or at least recognize, or can identify as composed with high standards. In other words, they do not value "elevator music"!
86% of customers say that music atmosphere influences their motivation and decision to train harder and/or longer and/or ofter.
64% of customers find non-known songs, or low quality composed songs (i.e. royalty free music aka elevator music), annoying and not engaging.
74% of trainers and employees show greater motivation when suitable music is played in the gym
Source: studies by Stockholm School of Economics (Sweden), SACEM (France), University of Texas (USA), Nielsen (UK), Mac Gill University (Canada)
Take yourself – as an experienced gym owner or manager – this fun quiz: listen to the following samples of songs, and decide for yourself, as if you were training on the gym floor, which songs would motivate and move you, and which not. And then check which songs are greatly produced and performed hits, that all your customers will value, and which ones are clearly quick and dirty produced songs with small budget, to be sold at low prices to copyright-free music services.
Now it's time to create your playlists for each zone of your fitness facility
The stressful and time-consuming search, month after month, for the right songs to play in your gym may have come to an end. Who is taken care of this work for you so far? Do you do it yourself? How many hours per month do you spend? How satisfied are you about the results? And more important of all, how satisfied is your clientèle with your playlists?
As a business owner, you have learnt the hard way, over the years, that to get things done quicker and also better, it is a smart decision often, to outsource the job to a less busy and more competent person. This is what good managers in any successful business often excels at doing.
What hiring an assistant to do this music work for you?
I didn't say a human assistant! Nowadays you find great digital assistants to perform many advanced tasks.
So what about considering an assistant that would always play the right music in your gym – without endless rework, tedious compiling, complex scheduling, and exhausting filtering of inappropriate songs?
We designed such digital assistant. It's called Soundsuit. How does it work concretely?
You simply select:
who is your target group, i.e. what people train in a given zone in general (e.g. 20 to 50 years old, trendy, mainly men in the weight area)
which music mood suits the zone of the gym where you want to play the music (e.g. "Calm", "Loungy", "Happy", "Exciting", "Party", etc)
and what music genres would fit the best your facility and target group (e.g. Dance, Electro, Rock, Dancehall, Hip Hop, Pop, etc.).
And Soundsuit Digital Assistant does the rest. All the hard work! It will creates instantly a playlist for the whole day/week/month/year that matches all your criteria.
Would you like to test Soundsuit without credit card nor commitment? Then register now for our 30-day trial period. Your free trial subscription ends automatically after 30 days and does not require you to enter any bank details.