BMI and ASCAP Licensing
If you play music in your business, chances are you need to pay BMI and ASCAP for the privilege. BMI and ASCAP are public rights organisations, and are the main operators in the U.S. They issue businesses with something called a "music license", which provides the right to play songs from their music catalogue and ensures that the musicians involved are fairly paid.
If your business isn't properly covered by the correct music license, BMI and ASCAP may track you down and slap you with a hefty fine. On top of that, the artists you love to listen to won't get the money they should be earning for their music. 
When it comes to licensed music for businesses, the ASCAP/BMI rulebook can be a difficult one to decipher. So, let's simplify the fine print, break down the industry jargon and make sure you get all the music licensing tools you need. That way, your business won't just be avoiding the fines, it'll also be giving musicians the support they deserve.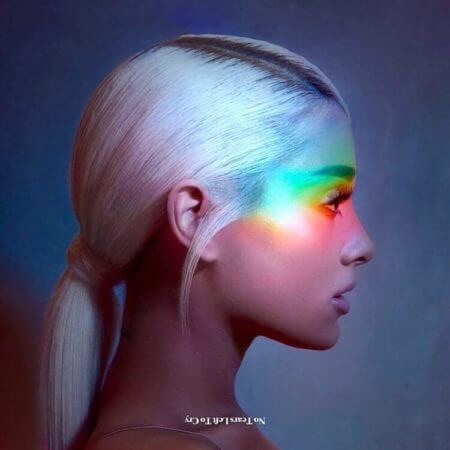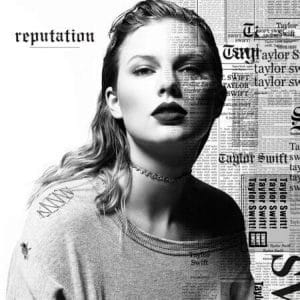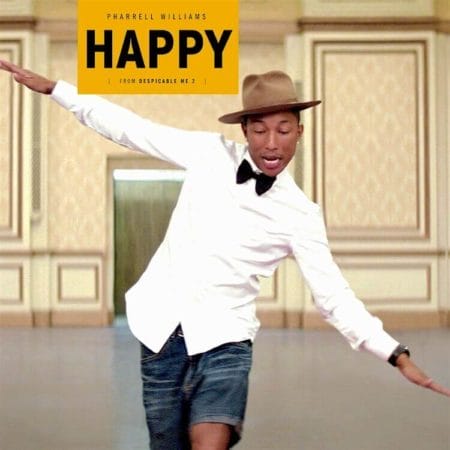 What is the purpose of ASCAP and BMI?
ASCAP, which stands for American Society of Composers, Authors and Publishers, and BMI, or Broadcast Music Inc., look after something the music industry calls "performance rights".
BMI and ASCAP exist to make sure that everyone involved in creating a piece of music is paid fairly for their work. This applies not just to their time spent making the song but also the plays it receives after it is released. 
Each musician, songwriter and publisher will register with ASCAP or BMI to make sure they get their fair share when people listen to the music they've created. If your business is playing music, then it's your responsibility to cover the correct licensing costs via these organisations. This will ensure that the musicians being played get the money they are owed.
What do ASCAP and BMI do?
In order to play music in public, businesses need a Public Performance License. Whether your business is a retail store, a hotel, an office or a restaurant, playing music counts as a public performance. The same rules apply whether it's a live band, a stack of CDs, a crate of vinyl or your smartphone. 
In effect. ASCAP and BMI act like brokers between the people playing music and those that created it. This means that musicians don't have to send out an invoice to every business who has played their songs. It also removes the need for businesses to individually pay each one of the hundreds of artists they may play in a single day.
In the United States BMI and ASCAP are the two biggest performance rights organisations. There is also SESAC (Society of European Stage Authors and Composers) and GMR (Global Music Rights).
Any musician, songwriter or publisher can join one of these organisations. It's up to them which they choose but they can only be a member of one at a time. BMI and ASCAP each have their own pros and cons, and every musician has to decide which is the best option for them. 
Businesses don't need to worry about the ins and outs of BMI and ASCAP from a musicians perspective. The crucial thing to understand though, is that if you want to play the widest variety of music possible, you will need to pay separate fees to both ASCAP and BMI, as well as SESAC and GMR. 
Think of your perfect background playlist and the artists it might contain. If it included Lady Gaga, Kendrick Lamar or Taylor Swift you would need to pay money to BMI. Any Justin Timberlake, Ariana Grande or Katy Perry tracks would mean paying ASCAP. Adele, Burna Boy or Bob Dylan would mean money for SESAC. Play songs by Drake, Harry Styles or Bruce Springsteen and you'll need to pay GMR. 
As you can imagine, without the right tools, music licensing can very quickly become confusing, costly and frustrating for a business. That said, it's essential that every business playing music does so legally and with the correct licensing. Doing so without that constitutes copyright infringement.
What is ASCAP and BMI copyright infringement?
Obtaining the correct music licensing from BMI and ASCAP can be a complex and confusing process but it's one that shouldn't be ignored. The fact is, if you don't pay for the music your business uses, ASCAP and BMI may track you down and issue you with a fine for copyright infringement. It wouldn't be the first time nor will it be the last, BMI and ASCAP are renowned for being highly active when it comes to legal cases around copyright infringement. 
Whether its business logo, a Hollywood movie or a piece of music, anything unique that has been created by an individual or a group of people will be copyrighted. This means the people involved should have the exclusive rights to decide how and when that thing is reproduced, distributed and displayed. 
When it comes to music, this means a song can't be copied or used without the musician's consent. Playing music in a business without the correct license counts as copyright infringement because songs that are intended for personal listening are being played or "performed" to a group of people. Without the correct ASCAP or BMI license, a business hasn't gained the permission to play music and is therefore committing copyright infringement.
How much do ASCAP and BMI cost?
Each performance rights organisation has a different rate, as well as different ways of calculating when and how you pay. This factors in the size of your premises, what format your music is being played in (whether vinyl, CDs and so on) and the number of customers you have. 
If you decide to pay your fees directly to ASCAP and BMI, you can expect to receive a different bill each month. Generally the minimum for ASCAP annually is around $380 for hospitality and $246 for retail. For BMI, the average fee per year is around $400, and then there's SESAC and GMR to factor in too.
Should You Pay ASCAP and BMI Fees Directly?
It is possible for businesses to pay their music licensing fees directly to ASCAP and BMI. The thing to remember though (and things are about to get a little complicated here again) is that streaming services like Spotify, Apple Music and Deezer still aren't allowed to be used in a public setting. 
These streaming platforms are designed for individuals rather than groups of people, this means they can't be used in any kind of commercial or public space. One of the main reasons why the streaming services we all love are able to offer such attractive prices is because they have their own agreements with music publishers. This involves the rule that music can only be listened to by an individual and not by large groups. 
This means that if you play music in your business, and that you've covered all the necessary licensing costs, you can still only play downloaded music, CDs or vinyl. If your business needs twelve hours of music each day, that adds up to around 200 tracks. If you want to avoid repetition and have plenty of variety, you'll need more music pretty soon. Put simply, this is a very expensive route to go down.
How can Soundsuit save you money?
By using Soundsuit, you can significantly lower the licensing costs for your business each month. As a Soundsuit user, you not only get a curated streaming music service for your business but are also fully licensed under ASCAP and BMI, as well as SESAC and GMR, as part of the monthly fee.
Other popular music services such as Soundtrack Your Brand for instance do only cover the BMI and ASCAP licensing, but none of the SESAC and GMR, that you will then need to pay on your own on side of your subscription to Soundtrack your Brand. This can be a hassle for many businesses willing to find an all inclusive and get-peace-of-mind music solution.
Unlike paying ASCAP and BMI directly, the fee remains the same each month and works out significantly cheaper for you. As one of the lowest cost providers of background music, you can save significantly on background music fees with Soundsuit. 
With Soundsuit, not only do businesses get curated music that is fully licensed and legal, they also save a tonne of money in the process too. The service ensures the perfect atmosphere for your business whilst also making sure all the correct legal boxes are ticked. That means you can keep doing what you do best and leave the complicated world of music licensing up to us.